About Mari-ette Bridal Veils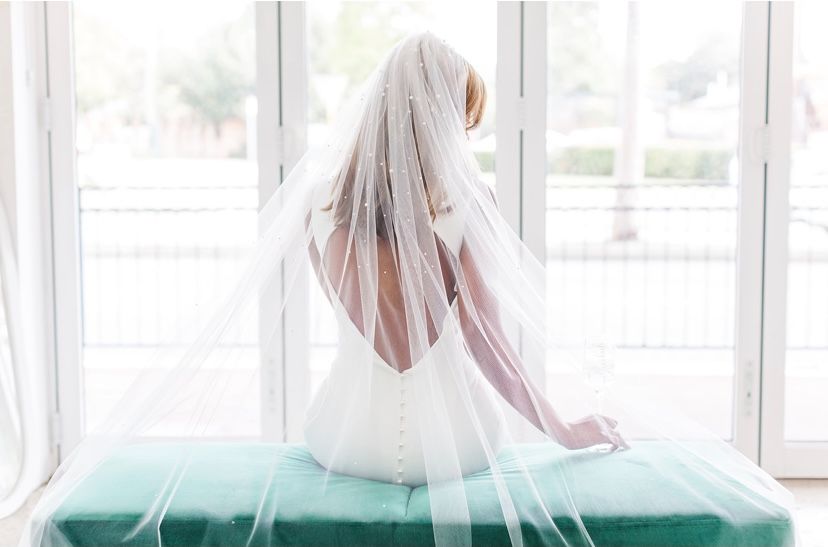 Image by Heather E Photography
At Mari-ette Bridal Veils we take pride in being a long established, Western Australian owned and operated company that enjoys being able to provide quality handmade veils to a select range of bridal boutiques.
With a wide selection of styles to choose from we can cater for all tastes and desires, unadorned simple elegance to elaborate, intricate luxury.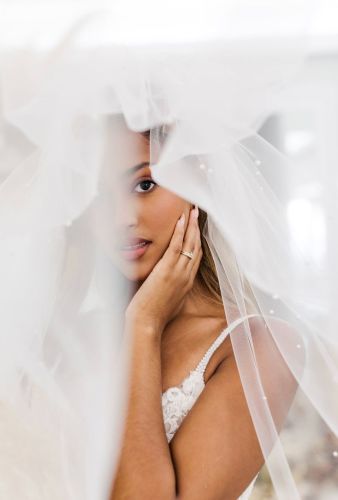 We thrive on the challenge of designing and manufacturing veils to compliment your bride's choice of gown.
With colours from traditional to modern, plain tulle is available in white, silk white, ivory, blush, ecru, beige.
White, silk white, ivory are available in glimmer tulle. Should your bride be looking for something a little bit different, please don't hesitate to ask.
A wide selection of embellishments and finishes are available to choose from including Swarovski diamantes and crystal drops, pearls, satin ribbons, russia braids, plain and metallic threads.
We also offer communion veils.
Contact us now, by clicking here, to discuss how Mari-ette Bridal Veils can compliment your business.